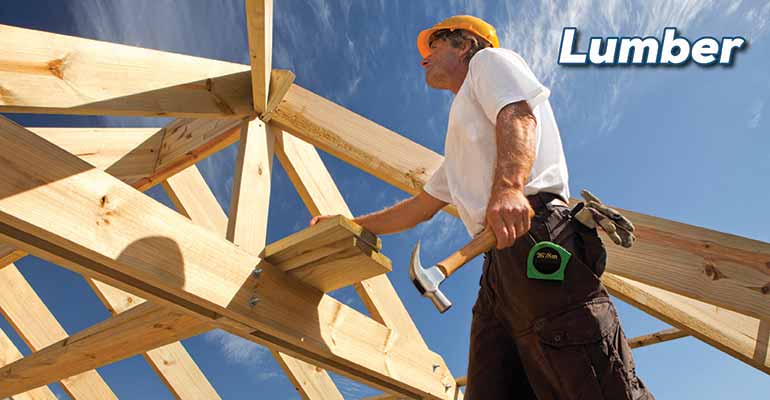 We recognize that your project might have a specific requirement. At Parr Lumber, several different species, grades and dimensions are available, with varying degrees of strength and density in both green and dried forms to cover any project need. The sustainable practices supported by our core suppliers will ensure healthy forests for future generations.
Lumber manufacturers include but are not limited to:
Weyerhaeuser
Hampton Affiliates
Seneca
Interfor Pacific
Simpson Lumber
Engineered Wood Products (EWP)
Strength and versatility have contributed to the growth and acceptance of engineered wood products for wall studs, beams, headers, floor joists and roof joists. With a wide range of choices available, both homeowners and contractors can find products that improve the quality and performance of their projects while reducing waste.
Benefits of Engineered Wood Products
Strength and versatility
Reduction in floor squeaks and vibration
Beams are available in a variety of lengths and dimensions to cover just about any span
Reduces job site waste
Increases speed if installation
Environmental friendly
Manufacturers include but are not limited to:
Weyerhaeuser (Trus Joist)
Boise Cascade
Louisiana Pacific
More Information
See our lumber section in our Product Selection Guide for more info.