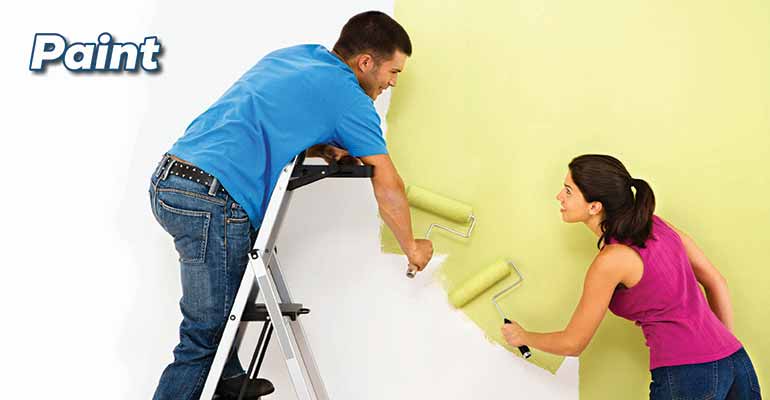 Paint is one of the most effective ways to express your individual personality and style on both the interior and exterior of your home. Parr Lumber has a full selection of brand name quality paints in Burns and Prineville. In addition to paint and sundries, you'll also find experienced paint professionals to help you choose the product that best fits your project and budget.
Benjamin Moore
At Benjamin Moore, they remain committed to the vision of our founder Benjamin Moore when he started his paint company in 1883: producing the highest-quality paints and finishes in the industry, and delivering them directly to customers through a nationwide network of knowledgeable, customer-friendly retail store operators. See the Benjamin Moore section in our Product Selection Guide for more info.
Parr Lumber Paint Center Locations
Paint FAQ
Here are some frequently asked questions for exterior and interior paint projects. If you have other questions you can visit or contact any of our Parr Lumber Paint Center locations and speak with one of our friendly and knowledgeable paint specialists.
Is there a good time to paint outside?
The general guideline is that you want the paint to dry evenly, so try to paint in the shade and when the temperature is between 60 degrees and below 90 degrees. But, always check the paint can for specific recommendations. Also, avoid windy days because they might make the paint dry too quickly or blow debris onto your wet paint.
How much of an area will a gallon of paint cover?
The quality of paint can affect how much it will cover. However, for many paints, a gallon will cover 400 square feet. The label on the paint can will usually provide some guidance. In addition, there are a number of factors that affect how much paint you will need. These include the type of surface being covered, the color currently on the surface and the color being applied.
How do I recognize a good paint?
Paint has three components: the binder, the pigment and the liquid. The best paints contain a higher volume of solid materials. Pay close attention to the solid content. For example, a $13 gallon of paint with a solid content of 19% might cover about 200 square feet, while a $20 gallon of paint with 41% solid content will cover about twice that amount. The binder is the most important factor in the durability. Some paints also have additives to enhance their performance, such as mildewcide.
What makes premium paint better than economy grade paint?
Top quality latex paints tend to have binder that is 100% acrylic, which gives them excellent durability on diverse surface styles, including masonry and aluminum. They also adhere better, making them less likely to flake.
What type of masking tape should I use before painting?
Use tape that is designated as painters tape. This tape is usually blue or green in color. It is designed to provide excellent masking capabilities, yet it won't mar the surface when peeled off, even after several weeks.
What type of caulk should I use on trim before painting?
Use siliconized acrylic latex caulk. It tends to be more flexible and have better adhesion. This will prevent cracks later on.
Where do I start when painting an interior wall?
Use an angled brush to trim the perimeter of the room and around door and window frames.
Where can I take recycle leftover paint?
You can find a list of drop-off locations on the PaintCare website. PaintCare sites take back all brands (not just the brands they sell) of acceptable house paint, stains and varnish during their regular business hours. PaintCare sites have limits on how much paint they can accept. It's always best to call the site before bringing your paint to ask if they have enough space to accept the amount of paint you would like to recycle. Please do not bring empty paint cans; they can be disposed of in your regular trash or possibly in your recycling bins, depending on the services offered in your area. The following Parr Lumber locations are taking part in the PaintCare program:

Albany
Burns
Hillsboro
MLK
NW 19th
Prineville
Raleigh Hills
Salem
West Linn