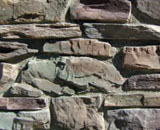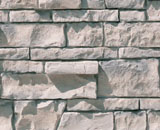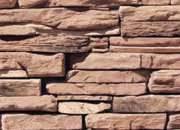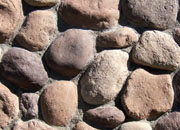 Coronado Stone Products® offers a variety of manufactured stone veneer, thin brick, tile and precast products. Architectural stone veneer can be used to greatly enhance the look and feel of a project. Coronado Stone products are hand crafted from natural stone in a process that makes the two hard to discern. They have been creating simulated stone siding that captures the natural elegance and beauty of genuine stone for over 50 years. Coronado offers the widest selection of profiles and colors in the industry. With six manufacturing facilities throughout the US, short lead times and competitive pricing, Coronado is the preferred supplier of masonry products for any commercial or residential project.
During the past 40 plus years, Coronado's product line has grown to over 50 distinctively different series, available in a variety of colors within each series. These products are not limited to any specific applications. Whether used in new construction or remodeling, residential or commercial, with products ranging from old world classic to modern designer series, Coronado Stone Products will enhance the finished product.
Coronado's most recent innovations have been in "panelizing", both in the stone veneers and paver tiles. The use of panel is not a new concept. However, what is different about Coronado's panels is that it is incredibly difficult to detect where each panel is located. Combine this with ease of application and labor savings panels afford and you have another Coronado advantage!
50 Year Limited Warranty

Coronado Stone Products® wall veneers are protected under this warranty for a period of 50 years from the date purchased, when used on a vertical structure which conforms to local building codes and when installed in accordance with the manufacturer's instructions. Warranty coverage specifically excludes damage resulting from structure settlement and other types of wall movement; contact with paint or chemicals; discoloration due to contaminants; staining, oxidation and water damage.
This warranty covers only manufacturing defects in Coronado Stone Products® wall veneers and is limited to the replacement or repair of defective materials only and does not cover the cost of removal or installation of defective products. is warranty is limited to the original purchaser and is non-transferable to any subsequent owner.